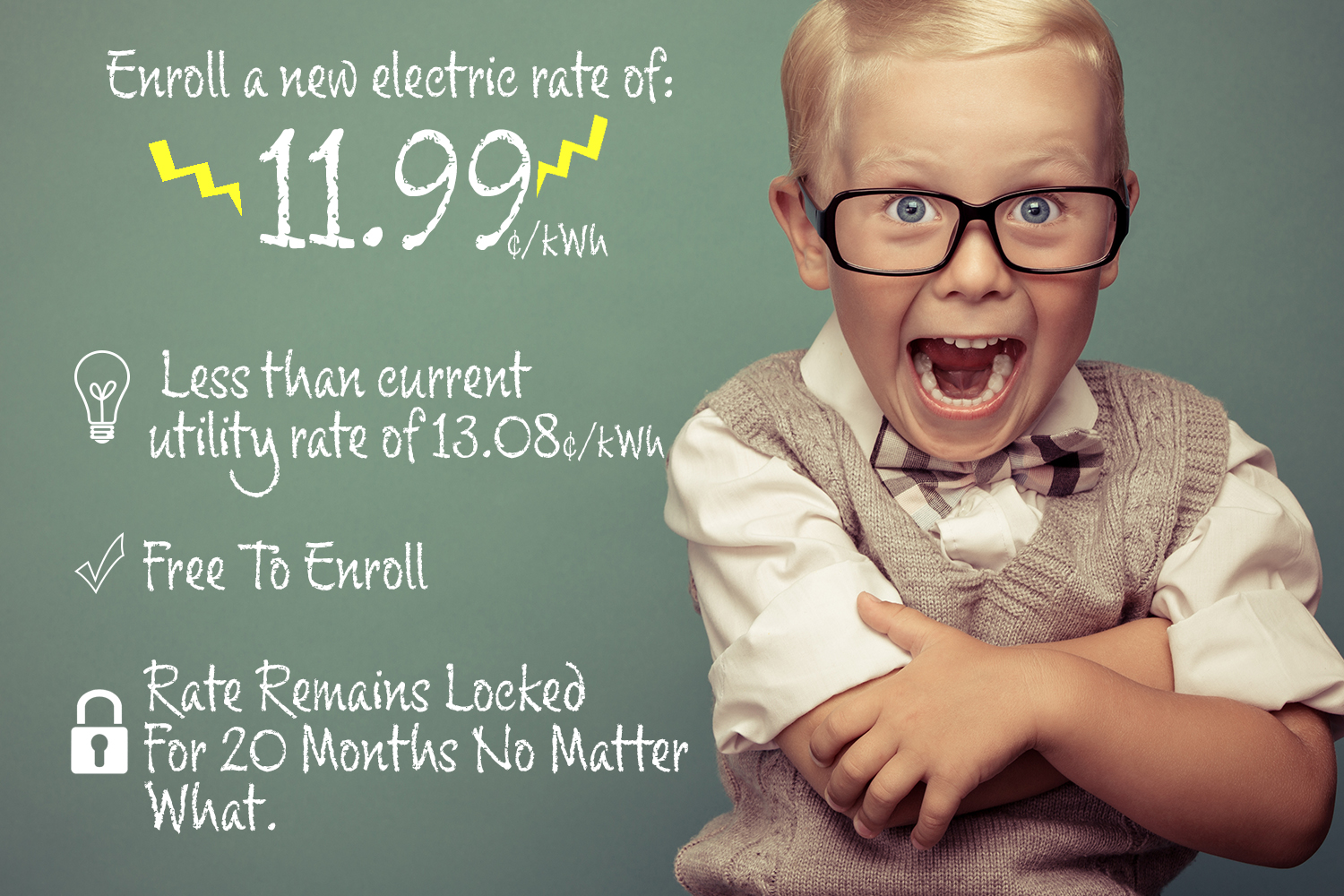 Tired Of Jumping Electric Rates? Lock-in A Great Price And Stay There.
Massachusetts is a State where anyone can enroll in an alternative electric plan. Right now, Town Square Energy is offering a long-term electric plan than beats the current utility rate all winter and remains locked for 20 billing cycles. 
Why Should You Enroll A Locked Electric Rate.
Utilities like National Grid release their rates a couples times per year and historically these prices vary based on conditions of the energy market, this might be why you see your electric bills go up and down throughout the year. Town Square Energy identifies these trends and offers electric plans at the right time so our customers may take advantage to secure a long-term, fixed rate. 
Is it free to enroll?
Yes! It is free to enroll with no credit check required. If you pay an electric bill, you qualify to lock-in this amazing rate.
What happens when the term is up?
We will alert every customer 45 days before their term is up so they may shop for a new rate or go back to the utility. We would love to keep you as a customer for life so you can bet our new rate offer will be competitive. If not, no hard feelings!
What If I Want To Cancel? 
You can cancel anytime with no fee or penalties…what's there to lose?
How It Works
Step 1. 
Click Enroll Now to be taken to our secure online enrollment form
 
Step 2.
Fill out the Enrollment form. No credit check is required and we only require information so we may alert the utility of your new rate.
Step 3.
Town Square Will Alert The Utility Of Your New Rate Will Take Effect In 15-45 Days (Your Next Electric Meter Read.