WELCOME!

Why pay more for the same electricity?
So you've been referred by a friend or family-member – that's great! We want you to join the growing number of customers switching to Town Square Energy. We offers some of the best rates in the industry and we want you to be part of it. When you sign-up, share the news with your friends!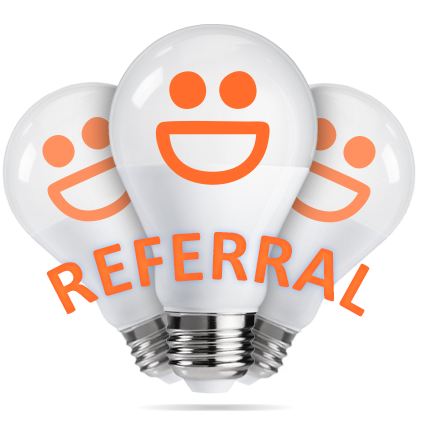 TRY US OUT TODAY

Town Square Energy provides a complete range of simple-to-understand plans to cover all of your needs.
Have Questions? Our friendly customer service team is always here to help, with extended hours for your convenience.
Toll Free: 877-434-7499
Enter Your Zip Code To Get Started!
Enrollment is easy and Town Square takes care of the rest
Take Charge Of Your Electric Bill
Start today and take control of your electricity bill
by choosing your rate and your plan.

Protect Against Spikes
Utility Rates Can Spike Throughout
The Year. We Are Here To Help.

Be Informed
Receive The Notifications You Want.
Excellent Flexibility.

Lock-In Your Rate
Lock Into a Variety Of Fixed
Short Term or Long Term Rates.
Why Town Square Energy?
Town Square Energy is a fully licensed electric supplier
with thousands of satisfied customers nationwide.
Friendly & Personalized Service
There is a live and friendly person available to answer any questions you may have. Our reps are in-house and never outsourced to ensure consistent and personalized service.
Fully Licensed in Your State
We follow all local / state laws and regulations to the letter. We do business ethically, professionally, and with full transparency.
Clear & Easy Terms
All of our terms are easy to understand and completely transparent so that you may have peace-of-mind with no surprises.
Safe & Secure 24/7 on Our Website
TownSquareEnergy.com is designed to be easy to use with safety and security at all times. All information submitted is confidential and private.