Town Square Energy – Maryland's Electricity Supplier
We all rely on the consistency of electricity for virtually every task performed throughout the day – from waking up to your alarm clock to maneuver. At Town Square Energy we aim to provide alternative electricity rates and excellent service to our Maryland customers. We pride ourselves in transparency at all times. We are always open and honest in everything we do, and enjoy serving our clients because we are proud of our what we can offer.
Because of deregulation of the electricity market, we are able to offer more alternatives to our clients. In a regulated market.  A deregulated market is privatized, opening up competition to many commercial and residential electricity suppliers. Competition gives you the choice.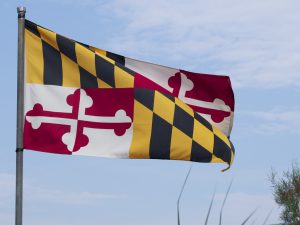 Energy experts in the wholesale market
Our years of expertise of the residential and commercial electricity market extends to give you the power of choice. Town Square Energy is an  client-centered electricity provider.
Our experience allows us to anticipate upcoming trends. Maintaining exceptional standards in both our service and our offerings is something we strive for at all times.
What are variable and fixed electricity rates?
Variable electricity rates fluctuate in accordance with the market, which means they can rise and fall monthly, weekly, and even daily. This also means that your monthly costs will rise and fall at the same time.
But with a variable rate package sudden events (like a wild Baltimore wind storm or hot Columbia summer day) could cause rates to spike unexpectedly.
Fixed electricity rates are great for a more consistent monthly bill. Fixed packages offer a mix of term-lengths for you to take advantage of excellent offers ranging from months to even years, depending on the plan.
No pressure
You will not notice any difference in your electricity delivery by switching to Town Square Energy. Your local provider will remain your energy supplier. There will be no noticeable interruption of any kind. We provide straightforward and up front statements with clear usage and billing details.
Your energy plans
We want to always provide our clients with the information they need to make an informed decision about their electricity plans.
We provide:
Simple and easy to understand plans
Various term lengths ranging from short 3- or 4-month terms extra long 2- and 3-year terms (as well as a 100% energy plan).
Convenience to help satisfy needs of all customers
To help stabilize customers over several seasons we offer extra long-term rates
We hardly ever apply cancellation fees
Minimal use of enrollment fees
Town Square Energy services
As a residential and commercial electricity provider dedicated to our customers – and the environment – we provide ways for our customers to decrease their consumption. The best way to keep costs low is to keep usage down. We offer devices such as smart meters and have a number of tips for making your home as energy-efficient as possible.
Town Square Energy are electricity service providers for the state of Maryland and throughout the United States. All our clients can access to our expertly staffed customer service center by calling, through real-time chat, or by email.  Our responses will be timely and friendly to answer your questions.