Massachusetts' Electricity Supplier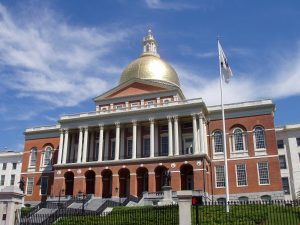 Who is Town Square Energy?
Town Square Energy is a community-based residential and commercial electricity provider. We aim to provide our customers with competitive rates. Give us a chance to build your trust and serve you to the highest of standards.
As wholesale energy experts, we use market competition to drive the best value for you. Deregulation allows consumers to choose their electricity supplier as they would their phone or cable company. Choose the one that aligns with what you want. The main benefit of competition will drive advancements in customer service, pricing, and rate terms.
With choice comes convenience, better customer service, and many different rate options and term lengths, for everyone from the shores of Cape Cod to the cobbled streets of Boston
Town Square Energy –  energy experts
Our experience with energy providers allows us to be transparent with our customers. We strive to maintain our standards for the sake of your trust us in on service. Offering a number of specialized package and payment options, provides you with a plenty of options for your residential energy needs.
Variable and fixed electricity rates explained
It all depends on your circumstances as to which – variable or fixed rate – is preferable.
Generally, when usage goes up – such as during our Massachusetts winters – variable rates will also go up. When demand lessens, variable prices also come down. Although variable, this type of price rating is predictable, allowing customers to plan accordingly for changes. Variable pricing can offer a great opportunity if you pay attention.
At Town Square Energy we guarantee no hidden fees. Our pricing is clear, transparent, and stated up-front when you enroll online or via telephone, and then reconfirmed in your official Welcome Letter.
Check out our rates just for you.
No pressure…ever
The standards of service for delivery that you experience today are guaranteed to remain the same if you choose to switch to Town Square Energy. We can serve customers of all major electricity providers in Massachusetts. The only change you'll notice after switching is our name on your energy bill. It's that simple!
Town Square Energy won't pressure you to choose us as your electricity provider. We understand how much everyone relies on our services to perform hundreds of daily tasks, and we take this responsibility seriously. Our employees aim to answer all your questions so you can make a decision you are comfortable with.
Town Square Energy's plans and terms
It is our goal to provide alternative rates and plans for customers. We do this by offering:
Simple, easy to understand plans
Variety of term lengths (short 3- or 4-month terms, end of year terms, and extra long 2-year terms, as well as our 100% renewable energy plan).
Short-term rates for great prices and convenience
Long-term rates extending over several weather seasons
Minimal use of cancellation fees
Minimal use of enrollment fees
Support and services
Town Square Energy is always looking for ways to help our customers. We provide tools to understand your choices, and we also provide an energy strategy as well.
Learn to recognize usage habits that affect your energy bill through:
We offer 100% renewable energy packages to offset consumption rates.
Whether you live in a rural town, or are used to the hustle and bustle of the city, expect the exact same level of service from us. Our support is free and professional. We are skilled at assessing both commercial and residential electricity needs and providing the right advice for your specific situation.
If you have questions about your electricity service, we're available by chat, phone or email for your convenience. We look forward to hearing from you and helping you make the best choice for your electric supplier needs.