Stop The Shock of Your Electric Bill
Town Square Energy is offering Eversource customers in New Hampshire electric rates as much as 33% below Eversource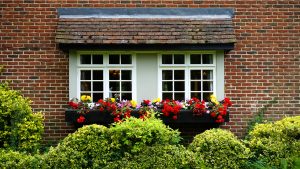 Did you know if you are an Eversource customer in New Hampshire, you're currently paying 11.17¢/kWh for your electric supply? That means, if your home consumes 1000kWh per month in electricity, your supply charge is $111.70. That doesn't include delivery charges, taxes, and fees.
Town Square Energy can help.
Why New Hampshire customers have a unique opportunity
New Hampshire residents, specifically in the Eversource utility territory, have a unique opportunity this spring to secure an electric supply rate that is 33% less than the current standard Eversource rate. Meaning, if you use 1000kWh/month in electricity (as an example), your supply costs on your electric bill will go from being $111.70 to $74.70 when you enroll with Town Square Energy. This is only an example using the current Eversource supply rate compared to the Town Square Energy supply rate. Your rate remains fixed through December of 2017, even if the Eversource rate moves up or down.
The Terms
Your new rate will remain fixed through your December 2017 meter read, enrollment is free, and you may cancel at any time without penalties or fees. There are no service charges. We also alert the utility of your new rate. Anyone who pays an electric bill in the Eversource utility territory is eligible.
How to enroll
In the box above, enter the promo code
STOP 
and select your utility. Fill out our secure enrollment form with your contact information so we can send you confirmation of your new rate. In addition, you will need your utility account number so we may alert the utility of your new rate. Your utility account number can be found on a recent copy of your electric bill.
Need Help?
Our customer care team is very knowledgeable. We are always happy and willing to bring in new customers and answer any and all questions you may have. We are open Monday-Friday 8am-6pm EST By Phone: 1-877-430-0093 By E-mail: customercare@townsquareenergy.com

"I've had you guys as a third party supplier to Eversource in Connect

icut for about 7ish months now (2 separate times) … no startup fees, no cancellation fees, 2-3 cents cheaper than the standard rate. Love it. Keep it up."
-Eversource Utility Customer, CT
Are you social? We are.
Town Square Energy is Rated A+ by the BBB
Click on the icon below to see our profile