We're Sorry: The Sweepstakes is closed.
We will be announcing the winner(s) via e-mail on March 1st.
Grand Prize: Free Electricity For Your Home For The Rest Of 2016! 
Absolutely free to enter with no obligation. By entering your name, e-mail address, and zip code below; Town Square Energy will send you an exclusive electric rate offer for your home to your e-mail and you will be entered to win FREE electricity for the remainder of 2016.
Runner-up Prizes: An Amazon Gift Card From Town Square Energy 
In addition to the Grand Prize of Free Electric Supply for the rest of 2016, we are also giving away over a dozen Amazon Gift Cards from $5 to $25! All you need to submit is your name, e-mail, and a zip code (so we can send you an exclusive electric rate quote for your service area).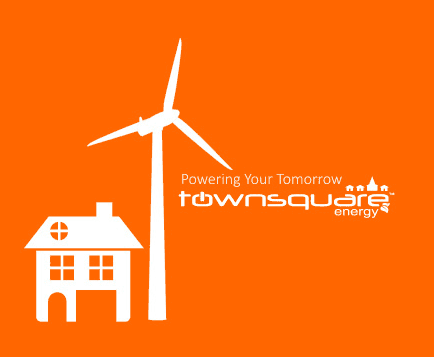 **We Respect Your Privacy**
We will only use this information to send you a comparison electric quote and alerts on our best rates in your zip code. You may unsubscribe at anytime. We respect your privacy and do not share your information With any third parties. Please see the official giveaway rules below. Must be a resident of MA and live in the National Grid utility service area to qualify. See full terms below.
 Who Can Enter To Win?
Anyone living in Massachusetts who has a National Grid utility account may enter to win. Basically, if you pay a Massachusetts National Grid electric bill, you are eligible.
 How Will I Win "Free Electricity"?
Town Square Energy will put you on a 0.00¢/kWh electric plan for the remainder of 2016. This means you will get FREE electricity supply for the remainder of the year if you win.
Why Are You Running This Promotion?
We want to introduce ourselves and show everyone in the State of Massachusetts our electric rates and how low they really are. We don't use bait-and-switch tactics or introductory rates. We are a simple and small company that provides alternative electricity offers.
Who is Town Square Energy?
Town Square Energy has enrolled over 150,000 customers in 8 states across 28 utility markets in alternative energy plans. We provide alternative electric rates to all of our customers with award-winning customer service and transparent operating principles. All of our customer care representatives are based at our headquarters in Chandler, Arizona.

We are BBB Accredited and fully licensed in every state we operate in.
Want More Information? Give us a call, we would love to help.
Customer Care Phone Number 1-877-430-0093
8am-8pm EST M-F
customercare@townsquareenergy.com
February Free Power Sweepstakes Official Rules:
No purchase necessary. Deadline to enter sweepstakes is 2/26/2016 at 11:59pm EST. Contestants who submit their information via link provided will be entered to win "free electric power" beginning on or around April 1st, 2016 (depending on winning contestant's current meter read cycle, start date may vary). All contestants must by 18 years of age or older and must have permission of the primary utility account holder of the service address to enter sweepstakes. Prize cannot be transferred and has no cash value. "Free power" includes the electric supply portion of winner's electric bill only and does not include service supply rates or any other fees charged by the utility, including any applicable local, state, and federal taxes. Winner will be selected at random and will be notified via e-mail on March 1st, 2016 and will have 5 business days to claim prize. If the original winner does not claim prize within the 5 (five) business days, a runner-up winner will be selected. Winner's service address must be categorized as a residential account. Grand prize of "free power" will be the equivalent of 9 (nine) meter read cycles and must not exceed a total of 10,000 kWh from April 1st, 2016 through December 31st, 2016. Winner will be responsible for any additional kWh used beyond 10,000 kWh at a supply rate of 8.99¢/kWh. The Grand Prize can only be claimed by residents living in Massachusetts in the National Grid utility service area(s). Cannot be combined with any other offer. Terms of this contest can change without notice for any reason by Town Square Energy. Enrolling in a Town Square Energy Electric Supply Plan will not increase chances of winning. By participating in this promotion you agree to all terms listed above. Town Square Energy is not responsible for undelivered e-mails (Make Sure To Check Your Spam Filters).
Amazon Gift Cards Runner-up Prizes- No purchase necessary. Deadline to enter sweepstakes is 2/26/2016 at 11:59pm EST. Town Square Energy will select a total of 15 runner-up winners. Ten (10) Amazon Gift Cards valued at $5 and Five (5) Amazon Gift Cards valued at $25. Cards have no cash value and cannot be exchanged or transferred. Must be a resident of Massachusetts and live in the National Grid utility service area to qualify. *Amazon.com is not a sponsor of this promotion. Except as required by law, Amazon.com Gift Cards ("GCs") cannot be transferred for value or redeemed for cash. GCs may be used only for purchases of eligible goods on Amazon.com or certain of its affiliated websites. GCs cannot be redeemed for purchases of gift cards. Additional terms may apply.
Town Square Energy reserves the right to change, alter, or modify the terms of this promotion for any reason at anytime. You agree to all terms by submitting your e-mail information to Town Square Energy. Any purchases made will not increase your chances of winning.
To Enter:
Contestants must submit the following information to enter Town Square Energy's February Free Energy Giveaway:
First Name
A Valid E-mail Address
Service Zip Code
One e-mail address per service address may be submitted. By submitting information above you agree to allow Town Square Energy to send you marketing e-mails with information regarding Town Square Energy's products and services. Information submitted via this promotion will not be shared with any 3rd parties and participants may unsubscribe from the e-mail list at any time.